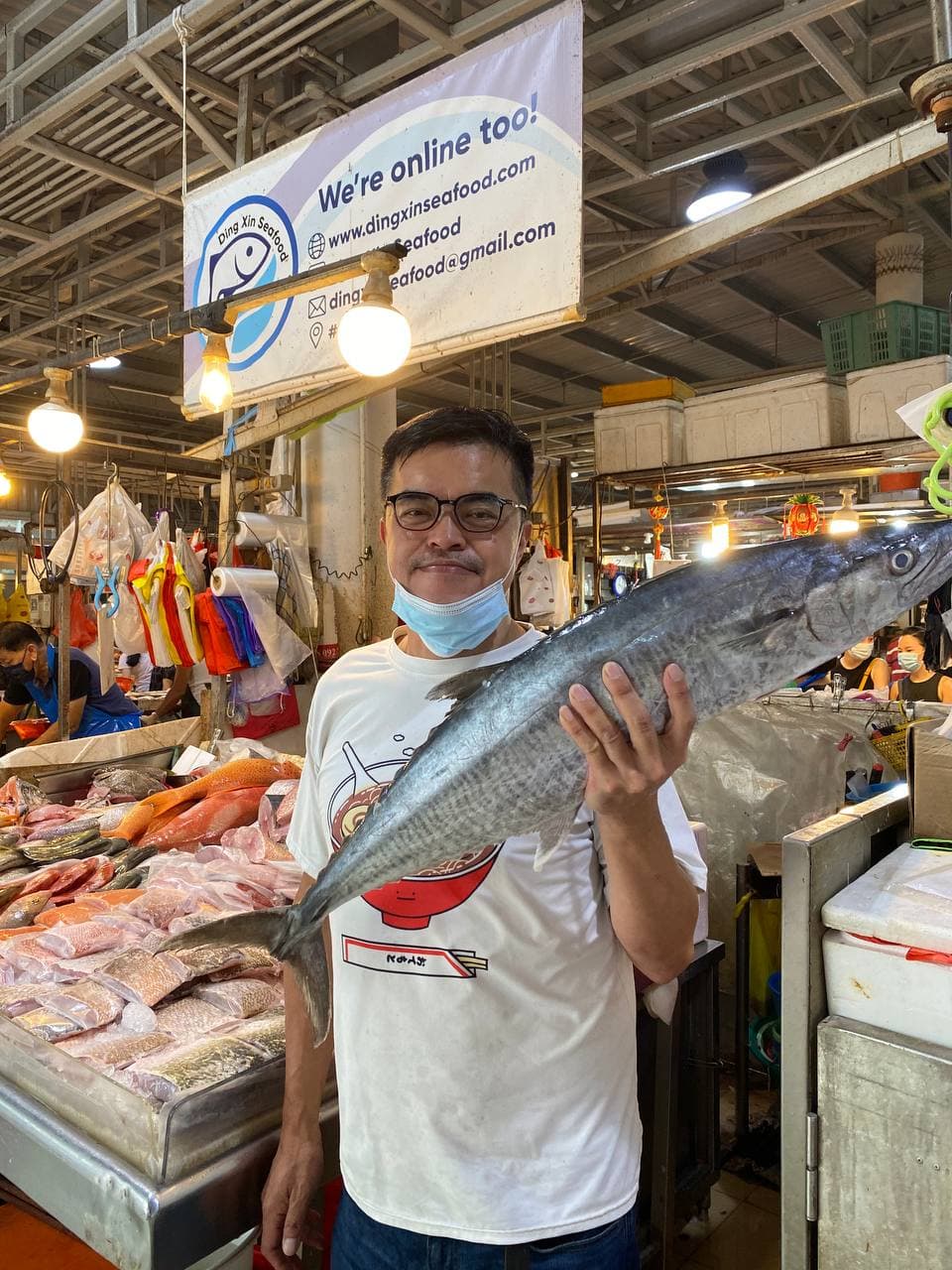 Mike
With almost 30 years of driving experience, including 6 years as a taxi driver, Mike is highly knowledgeable about the roads. His expertise prevents us from getting lost when relying solely on GPS. As the family's dad, he efficiently prepares numerous orders by himself, skillfully deboning and packing them for customers. Known for his persuasive abilities, he has been the main salesman for years, garnering a multitude of loyal regulars. Mike contributes marketing ideas like referral discounts and anniversary promotions. With his constant stream of ideas and future plans, his passion and ambition are evident. Driving 4-8 hours daily, he meticulously plans efficient delivery routes, effectively doubling our daily deliveries and online sales.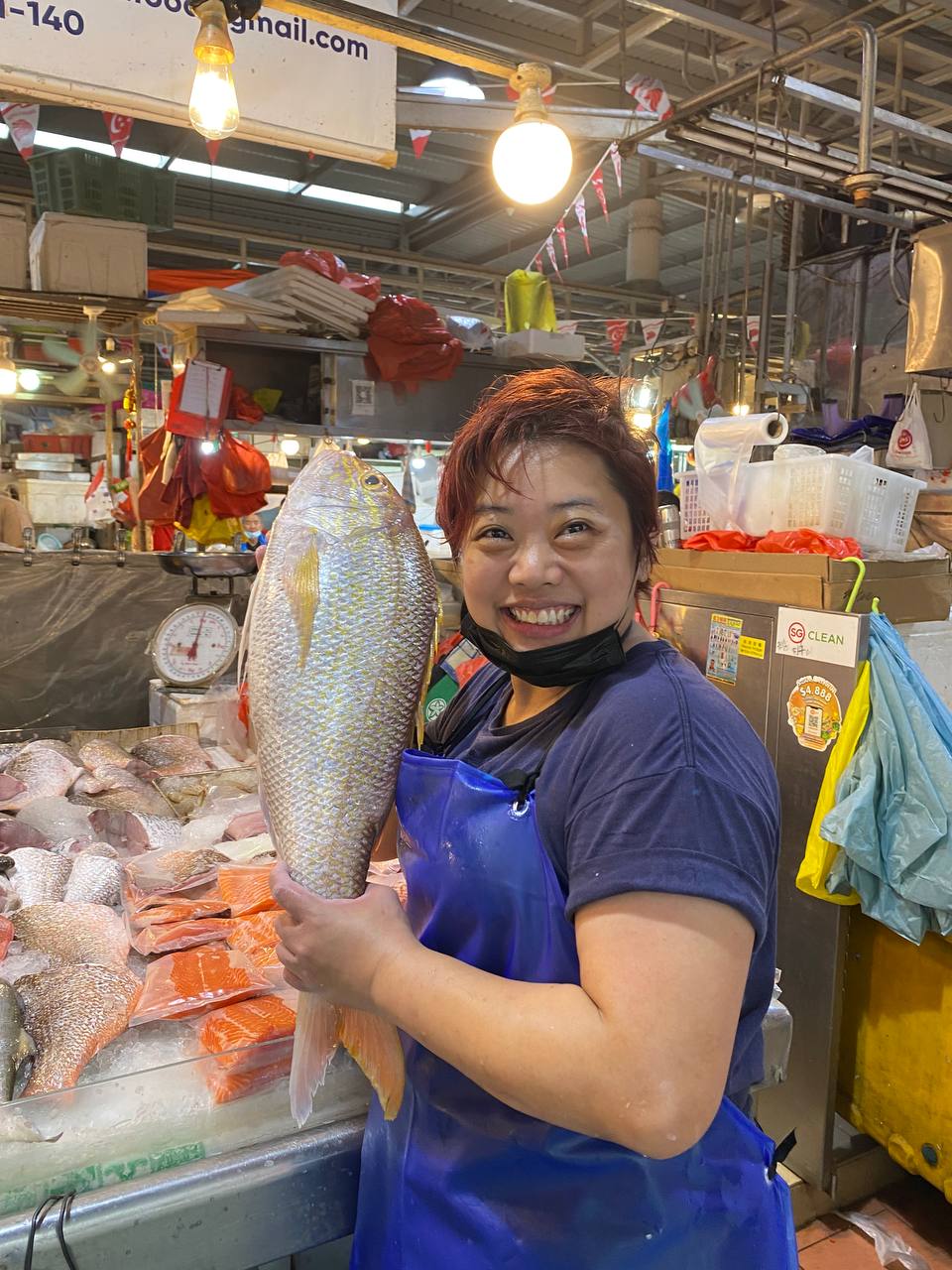 Doris
Doris, a third-generation stall owner, runs our family business. She noticed more customers seeking boneless fillet cuts, especially for children. Introducing individually packed fillets and deboned options, she gained many new regular customers, making fillets the business's specialty. With strong supplier relationships from over a decade's work, Doris secures excellent prices, ensuring wet markets' competitiveness. Her honesty with customers about fish quality and cooking recommendations, along with her personalized service, creates loyal customers who appreciate her genuine approach. Her regulars often share with me (Xavier) that they love how she remembers what they like, how she picks it out for them without them having to ask, & how honest she is for telling them that prices are high on that day by which they can return on another day instead.
Xavier
When COVID-19 hit the world, we found ourselves struggling to make ends meet. Many of our regulars stayed home and never showed themselves for weeks and months due to entry restrictions and out of fear of the virus. This is where Xavier brought up the idea of seafood delivery, thinking of his cousins who stayed in the Eastern end of Singapore who wanted seafood for their babies. With the intention of bringing in a few more regulars a week, and to deliver some seafood to his cousins, he started the journey of our online seafood delivery. Over the course of April 2020, he spent hours a day taking pictures, learning about fish and most importantly, the steps to take to set-up a website. With that in mind, the website was finally launched in May 2020. With the online business combined with support from the government's Budget 2020, we were able to stay afloat. It was not doing well at first, we were barely getting 5 orders a week. Xavier took his promotions to Pasar United and found some success that brought us to our first 50-100 customers. Next, he reached out to Mothership with our story, which they found interesting, hence not only posting an article, but also filming an interview at our stall! This is where Channel U, The Smart Local, Shin Min, MediaCorp, various media sites, his school's alumni office, and many tertiary/university students reached out to him, pushing the business to new heights. Now in the army, he continues to help in his free time during the weekends, working on backend plans such as digital marketing.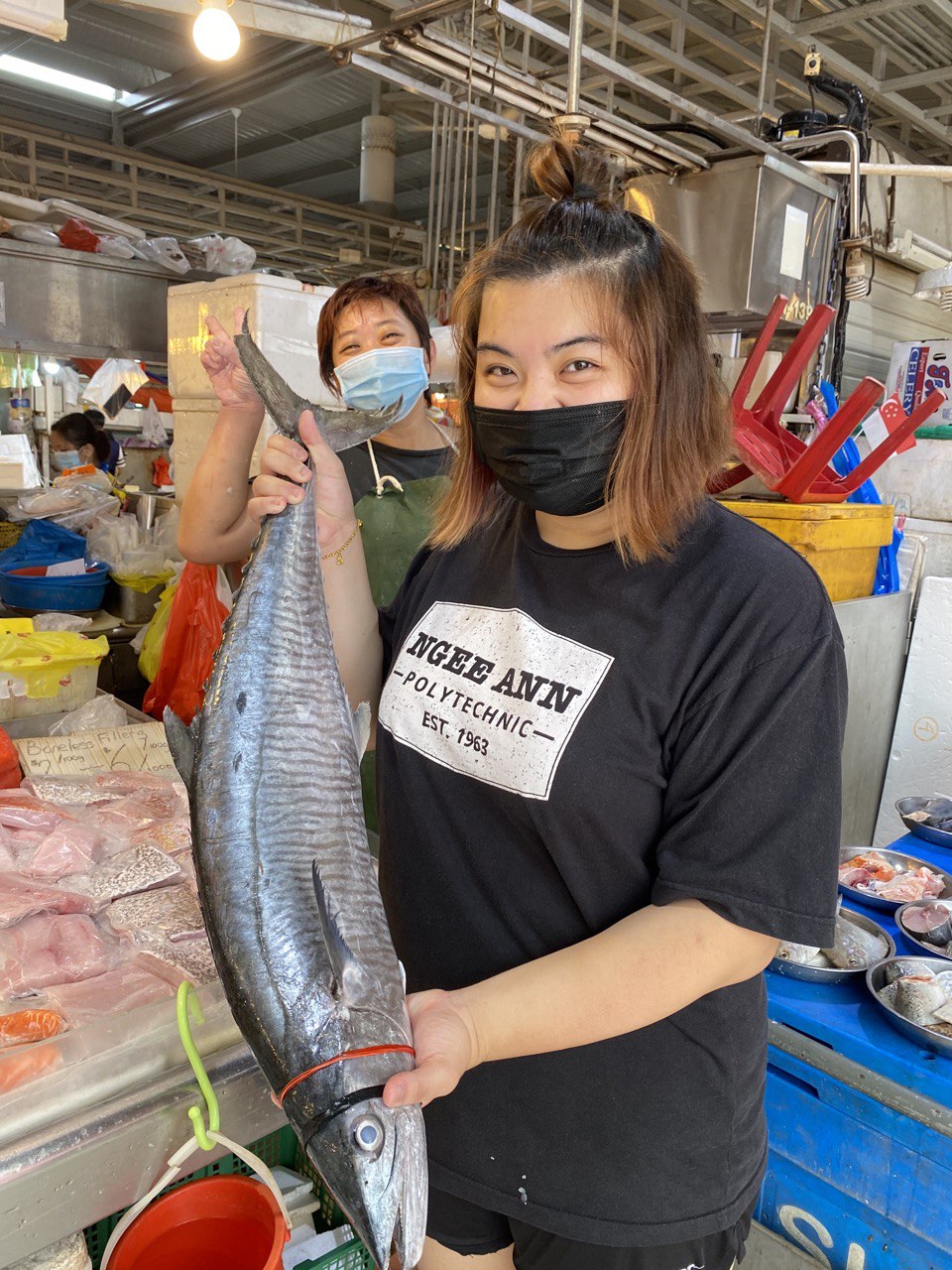 Krystal
Juggling studies while helping out at her aunt's pork stall, just two units away from us, while working two other jobs from time to time, Krystal is what our generation would call a 'hustler'. This is why customers noticed a huge difference in response time compared to Xavier, who responded instantaneously. However, Krystal is an excellent salesperson that brought her aunt's sales up to an all-time high since she opened a few years ago, due to her confidence and charisma that captivated lots of customers. She is the polar opposite of Xavier, being extremely outspoken, playful, and often shows her emotions outright, whereas Xavier is rather soft-spoken, doesn't show his emotions much, and is serious at work. This made Krystal's life much harder when she had to take over everything that Xavier did since April when he enlisted, as she is a hands-on person that is pushed into an administrative role. Since she took over in late September 2020, she has made preparing orders much more efficient, printing out lists for Doris to refer to easily, and planning routes perfectly, hence they are now able to prepare and deliver many more orders than they used to!